Well, it just so HAPPENS that last night, I uploaded a fistful of images of some paintings I've done in the past month. And I suppose it'd be a good idea to put them up here...seeing as this is the whole ART BLOG thing and whatnot.
What follows is a three piece series where I used each of the complimentary color sets. It was one of my first ventures in gouache and blahblahblahshootme.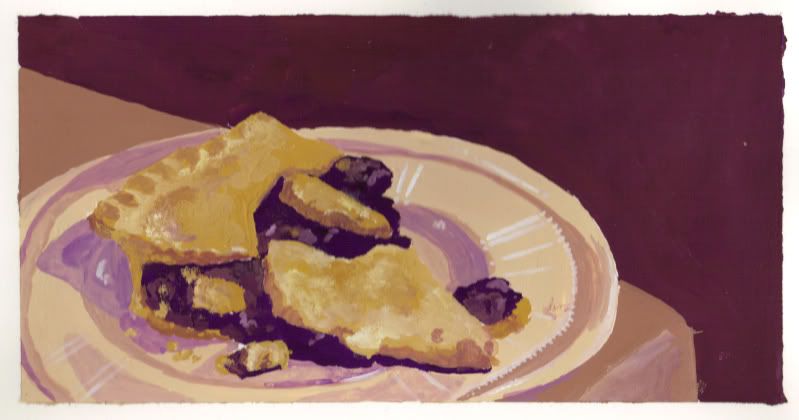 Violet and yellow.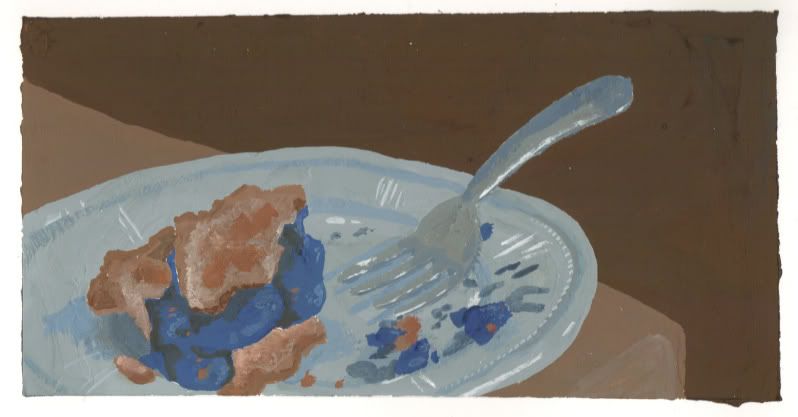 Blue and orange.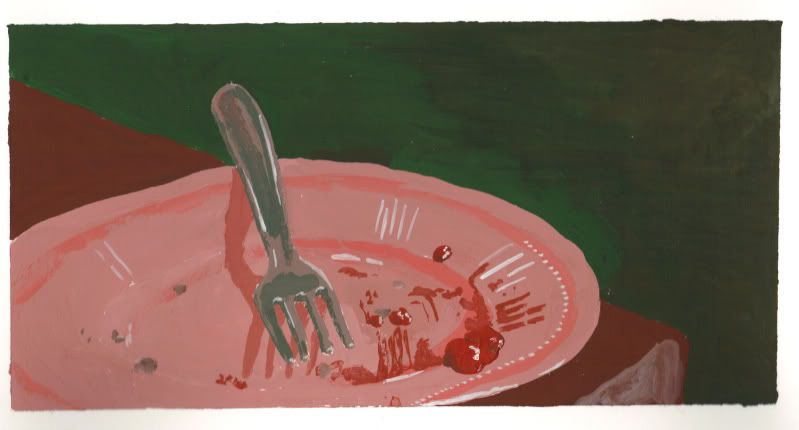 Red and green.
Finally, some work I've done that didn't involve animals...But it still has food. I need to break this awful, awful theme of mine.