Granted everything I produce winds up being for school, but it doesn't really alter what I aim to do at all (Because I usually find a loophole in the assignment and seize the opportunity to turn in something ridiculous). So anywho, we had to illustrate a "futuristic socieity" in General Illustration II, and through my cunning explanation of the infinite parallel universe theory, I managed to get away with this:
It kind of looks awful in the photo, but I like the concept too much not to share. I'll eventually get around to acquiring a more flattering image of it, assuming I can find a large enough scanner or a decent enough camera.
Oh, it's acrylic on canvas board, if anyone cares.
It may also be worth nothing that this painting was based on a sketch I did a about a year ago: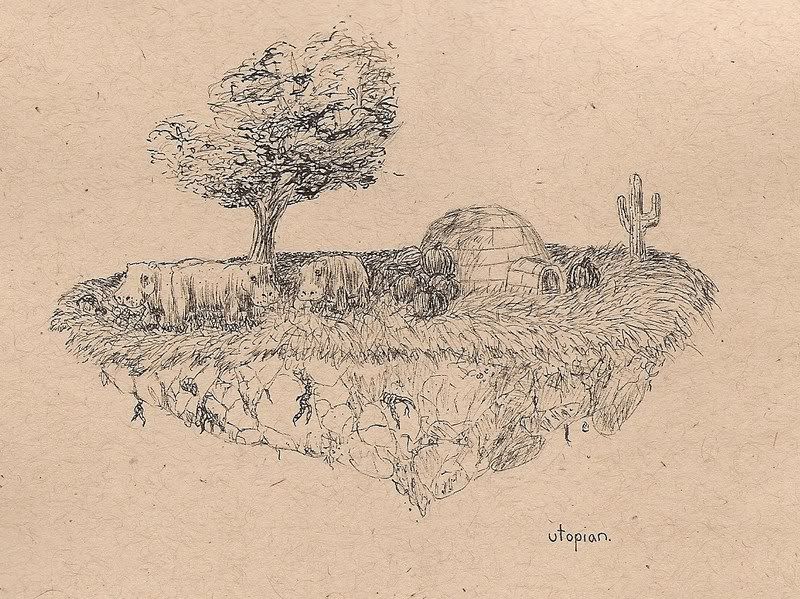 And yeahhhh.