Agh, I haven't been keeping up with things, have I? I've been working on a lot of different things...It's just that a lot of those different things haven't been completed yet. ...D-does this mean I'm a real artist now?
But until that happens, here's another flier I put together!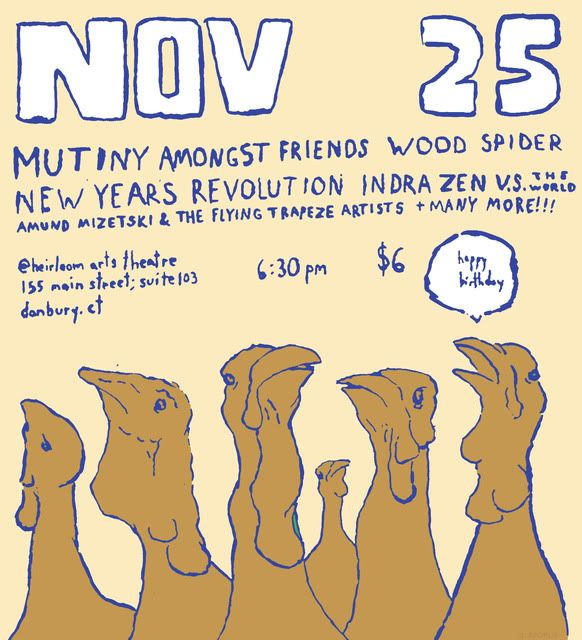 ------------------------------------
Blackbird Raum -
Swidden
http://www.mediafire.com/?phszm3a3n4c
last.fm tags: gypsy punk, riot folk, anarchist

Practically everyone in my inner circle is in love with this band. And for good reason. They're doing everything I want to be doing with music. This band is in the midst of releasing a new CD, so stay on the lookout for it. I'm more than confident it will kick all varieties of ass.